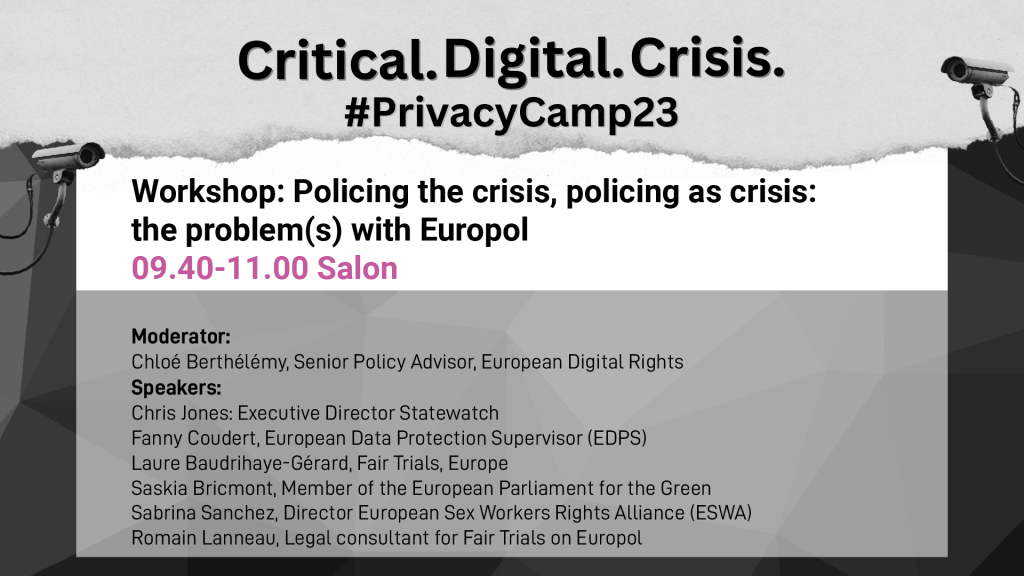 Last summer, new powers for EU policing agency Europol came into force. The agency can now process data on entirely innocent people, more easily exchange personal data with non-EU states, and can develop algorithms and other new technologies for police forces across the EU. It also has a substantial number of new tasks, further extending its role in the coordination of police operations in Europe.

At the same time, legislators lowered the safeguards over Europol's data processing and reduced the possibilities for independent external oversight. There are fewer requirements for the agency to seek the European Data Protection Supervisor's opinion on data processing operations and no need for legal agreements to authorise data transfers to non-EU states (including authoritarian states such as Algeria and Egypt). A new Fundamental Rights Officer will report directly to Europol's Executive Director, severely limiting their independence. The agency is also facing two legal actions for data protection failings.

The new powers were justified in the name of Europe's security crisis, but for many the real crisis is policing itself: almost three years after the Black Lives Matter movement erupted around the world calling for fundamental changes to the way public safety is envisioned and enacted, governments continue to empower the police. Yet those same institutions stand accused of systematic racism and sexism and of having disturbing ties to the far-right, while activists continue to face harassment, arrest and even criminal charges.

How does Europol fit into this scenario? What can be done to shed more light on the agency's growing role and powers, and to incorporate that knowledge into critical narratives and campaigns on policing? How might seek to challenge those powers? This panel will draw upon expertise and experience from academia, civil society and EU institutions to explore these questions.

Moderator:
Chloé Berthélémy, Senior Policy Advisor, European Digital Rights (EDRi)

Speakers:
Introductory Speaker, Chris Jones: Executive Director Statewatch
Session 1:
Fanny Coudert, Head of Sector – Supervision of AFSJ at EDPS – European Data Protection Supervisor
Laure Baudrihaye-Gérard, legal director of Fair Trials, Europe
Saskia Bricmont, Member of the European Parliament for the Green
Session 2:
Sabrina Sanchez, Director European Sex Workers Rights Alliance
Romain Lanneau, Legal consultant for Fair Trials on Europol