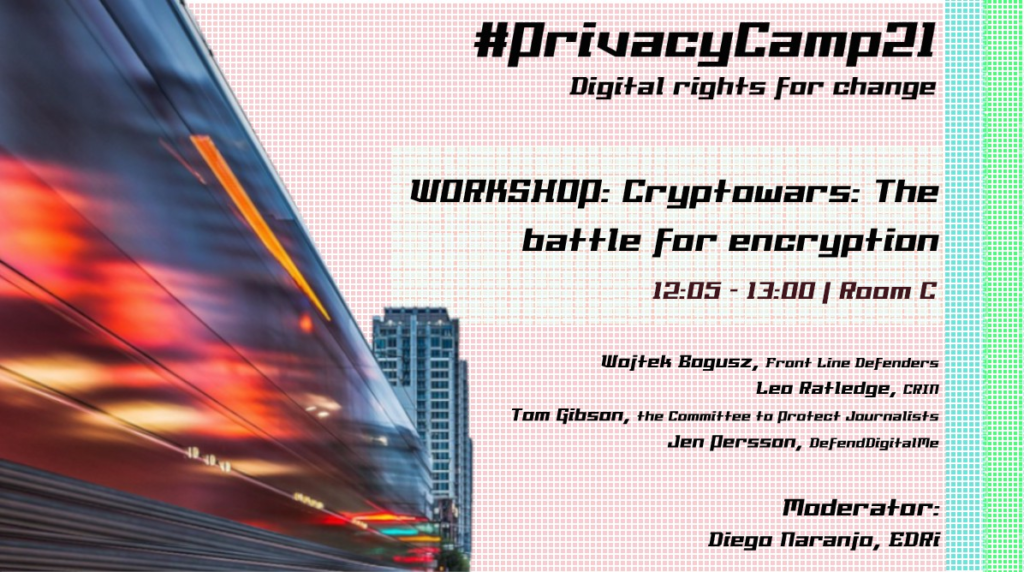 During this panel we would like to include voices of those voices who could be affected by undermining encryption which are not the usual privacy experts. Human rights defenders, child rights organisations and journalists at risk use encryption to protect themselves and others. Meanwhile, voices in the European Union call for "technical solutions" to solve the "problem" that law enforcement officers encounter when preventing or investigating crimes. Who else cares about encryption, anyway?
Outcome: – Build links and narratives from non-digital rights groups to work in the 2021 work on encryption.
Speakers:
Check out the full programme here.
Registrations are open until 24 January, 2021 here.