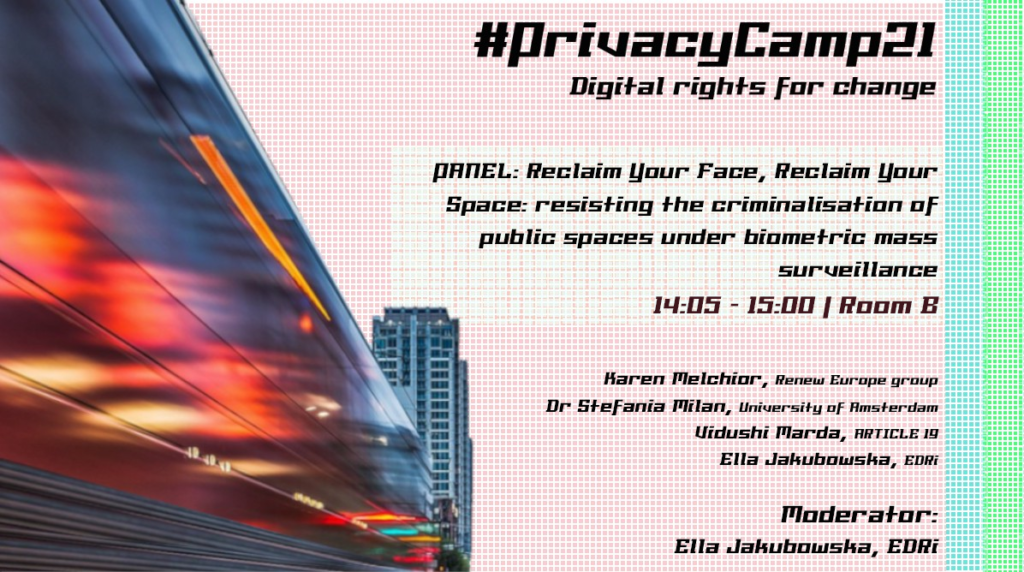 The public square is a place where we can all be free to express ourselves, to organise and meet with others. It is a locus of social and political participation, and it is also a space of sanctuary, where we are entitled to the anonymity, privacy and respect for our individuality that enables each of us to live in dignity. Yet once our squares, streets, parks, football stadiums and city centers are equipped with constant, "seamless" biometric surveillance like facial recognition, we risk losing so many of the things that we value in a democratic society.
We lose our freedom to be truly ourselves, and our autonomy to make truly independent choices. We lose our ability to seek out and exchange information without fear of repercussion. We become controlled and manipulated by powerful state and private actors. Critically, we also lose the presumption of innocence that is enshrined in law.
Biometric surveillance systems in public spaces treat us as if we may all be a criminal. These data-driven systems use technology to encode stereotypes, biases and judgements about what sort of behaviour is considered "normal", and what is not. This can start to influence, police and transform how we act and how we feel, and have a devastating impact on anyone that does not conform.
In this panel, organised by the European Reclaim Your Face coalition, speakers will explore the role of the public space, our bodies within it, and how this can be transformed by biometric mass surveillance. They may also use examples to consider not only the problem of the criminalisation of public spaces and degredation of human dignity through biometric mass surveillance, but different methods and techniques of resistance, informed by our shared commitment to digital fundamental rights. The session will explore how civil society and public actions to reclaim our faces and our spaces will ensure that we are not treated as weirdos, deviants, criminals or barcodes simply for living our lives. The objective of the panel is to create an empowering space of collective learning, exploration and resistance aimed at preserving the public voice and collective public rights and freedoms in the public space.
Speakers:
• Karen Melchior, Danish MEP, part of Renew Europe group
• Dr Stefania Milan, Associate Professor of New Media and Digital Culture at the University of Amsterdam
• Vidushi Marda, Senior Programme Officer, ARTICLE 19
• Ella Jakubowska, Policy and Campaigns Officer, EDRi
Check out the full programme here.
Registrations are open until 24 January, 2021 here.