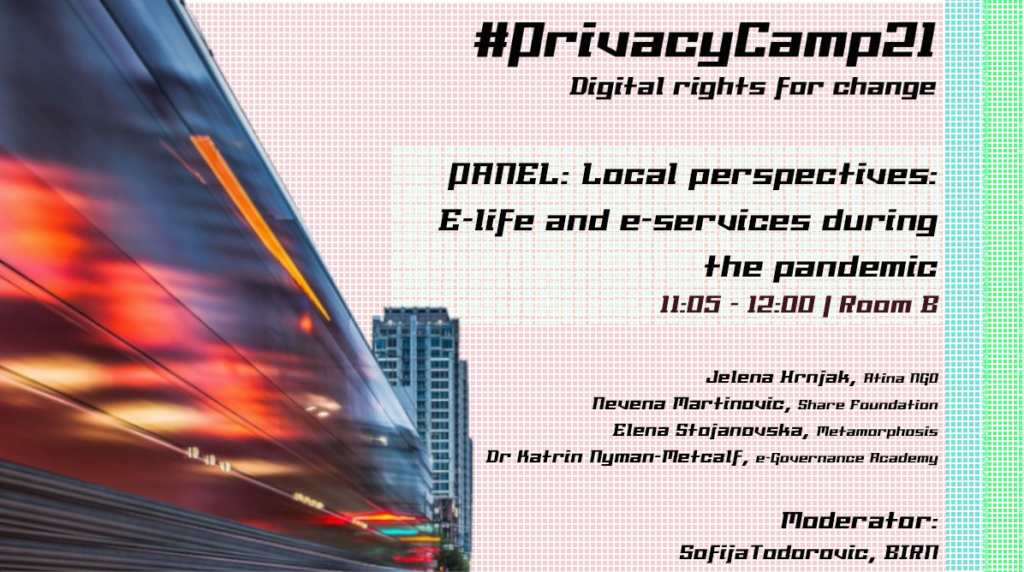 The panel will explore the key trends linked to the digitalisation of our lives and to explore the outside factors that have influenced the level of respect of our basic digital rights in Southeast and Central Europe. Under the excuse of "flattening the curve" governments in the region have undertaken extreme measures that have severely affected the media freedom, privacy of people and the most vulnerable groups. While states were implementing different tech solutions to overcome the existing challenges without any strategy, the citizens were left without any protection in the digital arena.
From fragile security of the database systems, online harassments of women to severe digital rights violations, the states in the region were particularly criticised for serious citizen's personal data breaches. Citizens were determined as the biggest victim of all violations and abuses mapped. Moreover the surveillance cameras started to pop up all over Serbia while citizens were spending time in their homes trying to keep themselves and their families safe and healthy.
We want to explore all aspects and to see what lessons we have learned and how we can improve prevention and protection mechanisms in regards to the basic privacy rights in the region.

1. What could be done better to prevent the damage the violations caused to citizens?
2. What were the consequences of massive personal data breaches?
3. Were the e-services useful and what were the benefits of this venture to citizens?
4. Informational systems as a tool to track the dynamic of the pandemic, justified and well controlled or not?
5. What would be the smart strategy of the states to introduce e-services (prioritizing the needs and categories of citizens)? Why is the online so hostile for women?
6. How civil society can improve its response in situations like this (health crisis)?
Moderator: Sofija Todorovic, Project Coordinator, BIRN
Speakers:
Check out the full programme here.
Registrations are open until 24 January, 2021 here.