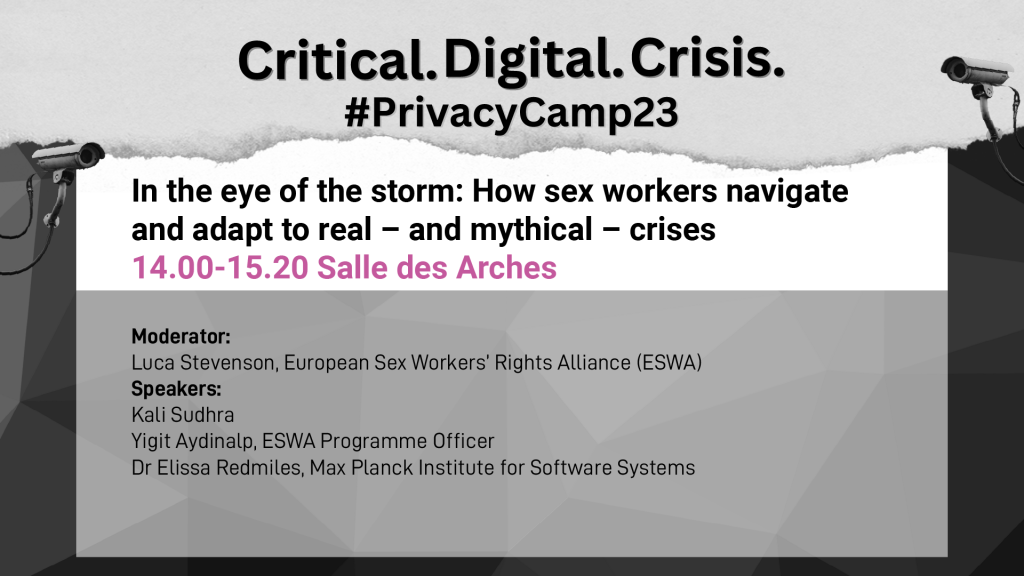 Digital technologies are an inseparable part of sex workers' lives in Europe, who increasingly rely on ICTs to engage in various types of sex work in a hostile environment that often stigmatises and criminalises their work. Digital technologies are utilised by sex workers to generate income, fend themselves against privacy threats and access important information to stay safe and healthy.

However, such benefits are undermined by the applications of certain harmful technologies and digital infrastructures, although crucial for sex workers, exacerbate known threats to sex workers, such as criminalisation and violence. Meanwhile, policies drafted without the inclusion of sex workers fail to protect their human rights, as we are seeing in FOSTA/SESTA in the US and AI Act, DSA and more recently, CSE/CSAR in the European Union.

Crisis politics which have been used against sex workers for decades, are now coupled with technosolutionism that not only inflicts harm but also fails to solve the structural issues they aim to address. Sex workers' rights are attacked constantly by the conflation of trafficking (the human trafficking crisis), economic crisis, health crisis (HIV/AIDS/COVID-19 crisis), so-called 'migration crisis', and violence against women (including image-based abuse). So how do we then address these important societal issues in a way that protects actual victims and at-risk groups whilst not treating sex workers as collateral damages?
Moderator:
Luca Stevenson, ESWA Director of Programmes
Speakers:
Kali Sudhra, writer/ sex worker/ educator
Yigit Aydinalp, ESWA Programme Officer
Dr Elissa Redmiles, Max Planck Institute for Software Systems